Nature's Farm Christmas Promotion
Cedele German Classic Stollen Promotion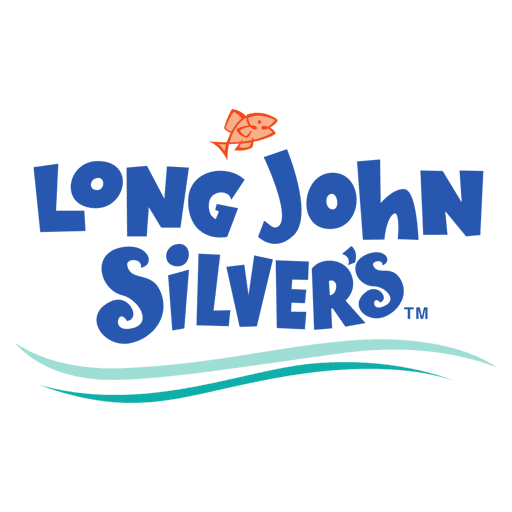 Long John Silver's Christmas Promotion
ToTT Store Christmas Promotion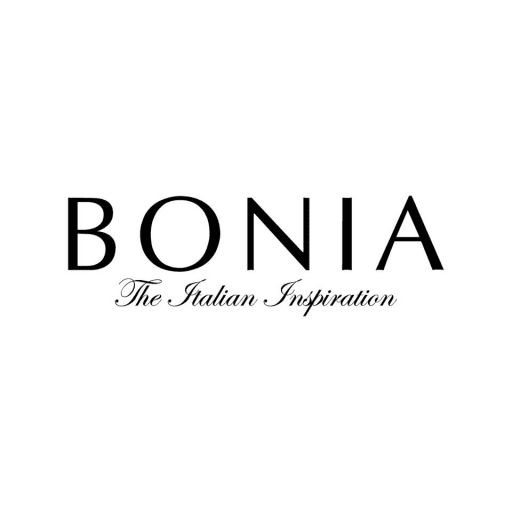 KAMEHAMEHA! the latest collaborative collection featuring headwear experts, NEW ERA and popular Japanese Manga, Dragon Ball, has arrived in our stores! Featuring iconic motifs from the manga series embossed in the signature 9Forty and 9Fifty headwear series, grab them fast as we only have limited quantities for this highly exclusive collection! The prices for the New Era x Dragon Ball series is as follows: - $59 (9Forty Adjustable). - $69 (9Fifty Adjustable and Fitted) The latest New Era x Dragon Ball collection is now available at LE Ballpark 313@Somerset.
Congratulations to the 3 winners for our recent Colouring contest: 1) Can Wee Tan 2) Vivian Ongyean 3) Qning Ong Please PM us your full name, NRIC number and email address for us to contact you with regards to the prize collection details. Thank you to all the participants for joining in this contest!
FREE $10.00 shopping voucher from us for every $50.00 spent. Terms and conditions apply.
It starts tomorrow! 12 days worth of surprise promotions! Come count down to Christmas with us :) We'll be updating our socials with the promo of the day, so keep an eye out
LollyTalk's handcrafted lolly mix for KONE for year end events!!! LollyTalk also provides personalised packagings for various marketing needs such as roadshow giveaways, seminar door gifts, celebration gifts and various gifting needs for corporate events. KONE Corporation, founded in 1910 and headquartered in Espoo near Helsinki, Finland, is an international engineering and service company employing some 52,000 personnel worldwide. The firm is the 4th largest manufacturer of elevators and escalators worldwide, and also provides maintenance services and modernization. In addition, KONE builds and services automatic doors and gates. The company provides local service for builders, developers, building owners, designers and architects in 1,000 offices in over 50 countries When it comes to customising lollies for established organizations, 4th largest manufacturer of elevators and escalators worldwide, KONE, uses lollies handcrafted by LollyTalk, what about you? Ideal door gifts for various corporate events, wedding favours, baby shower door gifts and birthday parties! (For corporate orders, please send email to info@lollytalk.com; various packaging available too from as low as S$0.80 per pack; other cost effective customisation for the packaging are available too) You really have to experience a LollyTalk to know why so many people, big companies, government agencies, international brands as well as wedding couples chosen LollyTalk for their gifting solutions
Still looking for gift ideas? Swing by our stores this December for new arrivals from our Winter Spring 2018 Collection. Visit https://goo.gl/cbwL2c for our store locations.
Enjoy a Christmas Platter (serves 2 to 3 pax) and many more delicious sides! Also, enjoy 1-FOR-1 BEER available here at Big Box Level 1. Cheers!
'Tis the season to enjoy deals and delights! Enjoy 20% OFF unlimited playtime at eXplorerkid with every purchase of an exclusive Christmas craft, and stand a chance to WIN a 2D1N #DResortSG staycation! Promo ends 31 Dec 2017. T&Cs apply. More info here: http://bit.ly/2yl6FKa
12 days to Christmas! Make your shopping worth more by signing up for our FREE membership! Click http://pierrecardinlingerie.com/membership/ for more details. #WackyWednesday
Celebrate the launch of Peanuts Collection with SK Jewellery. Be the first 99 customers in Singapore to own the newest collectible - 999 Pure Gold Snoopy Gold Note at S$9.90 only (U.P.: $69)! Hurry down on 15 Dec, Friday, to VivoCity Central Court on Level 1 to guarantee your spot! #skjewelleryxpeanuts #3daystogo #snoopyprelaunchsale
IS IT ALREADY 12 DAYS TO CHRISTMAS? The holiday madness must continue! From now until the 24th December, receive a $12 voucher with every $88 spent - the more you gift, the more WE give! The shopping sleigh awaits - what are you waiting for?
LEGOLAND MALAYSIA RESORT
/
We have specially prepared exclusive shows for our LEGOLAND Malaysia Hotel guests in conjunction with this holiday season! Every weekend until 1 Jan 2018, enjoy the LIVE shows we have in store for you at the hotel lobby & be sure to meet Santa from 20 - 25 Dec 2017! Stay with us during the holidays & make a booking now: http://bit.ly/FBBookHotel
Capping off the final known Yeezy release of the year would be the Yeezy Boost 350 "Blue Tint". If you are keen to grab a pair of this highly exclusive release, here are the details that you would want to take note right now: Launch date: 16th Dec Price: S$349 each Size: UK 3.5 to UK 12 Available for: members and non-members -------------------------------------------- MEMBERS | online ballot - 14th Dec, 2pm -------------------------------------------- Members may place their ballot registration by logging in to vipbooking.limitededt.com on 14th December 2017, from 2 - 9pm. * Only sizes (US size) within each members' registered size range will be displayed upon login. * Members must select their own size during the ballot registration. * Winning members will be notified via email on 14th Dec, between 9 and 10pm * Winning members have up to 17th Dec to pick up their pairs, failing which may result in suspension. * Winning members are not allowed to take part in the in-store public ballot. Any member who had won a pair through the online ballot AND the in-store public ballot will have their pairs forfeited. * Member cards must be presented upon collection. * No proxy allowed * Other t&c apply -------------------------------------------- PUBLIC BALLOT | In-store from Wed 13th Dec '17 to Fri 15th Dec '17 --------------------------------------------- Balloting hours: 5:00PM to 9:00PM on 13th Dec '17 12:00PM to 9:00PM on 14th & 15th Dec '17 Location: LE Chamber, MBS -------------------------------------------- All individuals can start queuing for the in-store ballot registration held at LE Chamber @ MBS from Wed 13th Dec '17 at 5:00PM. Please take note of the above ballot registration hours. * Individuals are only allowed to register their OWN sizes and each participant is only allowed to participate ONCE. * All participants are required to bring along their own identification card for the in-store Ballot registration. * All participants are required to wear a pair of Adidas Originals footwear to participate in the ballot registration. * A live draw will be conducted on 16th Dec '17 at 12:00PM. Following which, winners would be contacted and they would have both 16th and 17th December 2017 to collect their pairs. * No proxy allowed for both registration AND collection. --------- NOTE --------- Limited Edt reserves the right to forfeit any participant from registering for the in-store ballot, as well as future ballots, should they be found engaging in any conduct deemed to be unethical. * Examples may include but not restricted to the following actions: Cutting of in-store ballot queue, multiple entries, borrowing of Adidas Originals footwear for ballot participation, disrespecting of Limited Edt staff during in-store ballot, etc. * Members who have won a pair via the online ballot are restricted from taking part in the in-store public ballot. No member is allowed to win more than 1 pair from either ballot.
Get free local shipping with a minimum spent of $35 on MakeMyDay.sg with the link below! Alternatively, enter 'GIVEMEFREESHIP1718' at checkout!! SHOP NOW! https://makemyday.sg/discount/GIVEMEFREESHIP1718
Get a gift for your little one at the Toys"R"Us Toy Outlet Sale happening from 14 to 17 Dec! Present your PAssion Card to enjoy exclusive entry to Priority Sales Day on 14 Dec. T&Cs apply: http://bit.ly/2AAnV13
During this joyous season, we'd like to share with you Real Homes from Cellini. In our recent Photo Contest, you've shared with us our lovely homes. Here are the winners! Read about the Ezal family's cosy and luxurious home. #CelliniFurniture #CelliniHome #RealHomes #CelliniRealHomes
Ta-da! As many of you have guessed it, the dish behind the puzzle is PUTIEN Sweet & Sour Pork with Lychees! Congratulations to Gregory Jordan Ho, you are the lucky winner of an All-in Set Lunch for 2!
BHG Singapore shared ALT Concept Store's post.
[TOG Bugis Plus] Sneak Preview of the TOG Christmas Festive Mega Sales. From 15 December to 17 December 2017 Every Purchases will get you a FREE Christmas Present terms & condition to be apply !!! Enjoy up to 70% on Games & Toys exclusively at Bugis+ TOG So what are you waiting for ? While Stock last. Bugis+ #05-04/05/06 201 Victoria Street, S188067 Tel: 6634 2637
Introducing AIR by Crazybaby, free yourself from tangling wire. AIR is the world's 1st carbon nanotube true wireless stereo headphones. With a companion portable charging capsule, you can experience high-fidelity wireless music anywhere. Learn more: http://bit.ly/Stereo_crazybaby Free shipping on all orders.
Show by :
Newest first
Starting soon
Ending soon