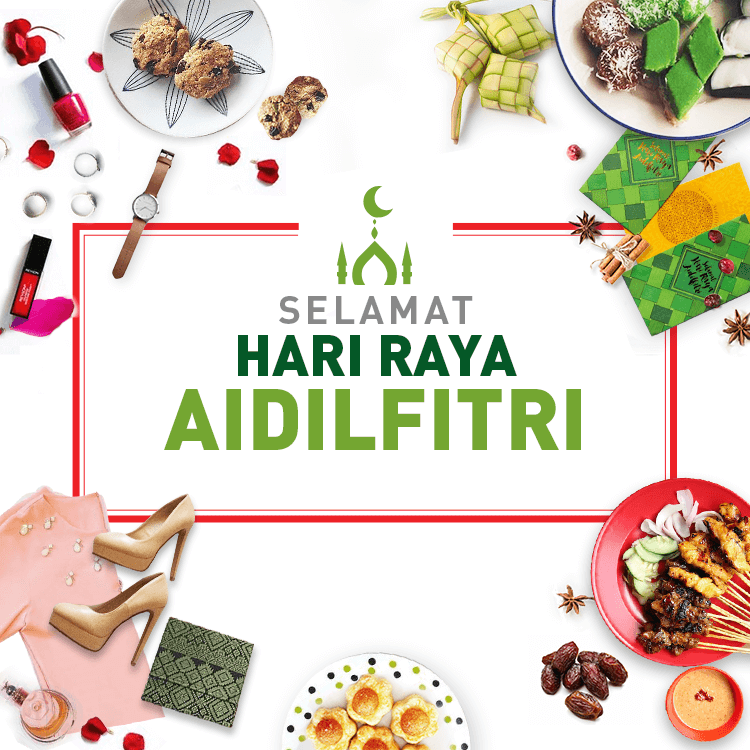 COLLECTION
/
Hari Raya Aidilfitri
Fried Chicken Master Rendang Sporty Jimbo Promotion
Food Republic Ramadan Promotion
Timezone Hari Raya Promotion
ONEKM Hari Raya Promotion
ONEKM Shopping Mall Hari Raya Festive Treats
Savour a delectable selections of our canapes on our exclusive wedding show on 8 July 2018 and enjoy exclusive perks when you lock in your dream wedding dates with us. RSVP essentials.
Shopping On A Great Street! Save BIG on selected jewelry pieces this GSS. Contact us @ 6376 8198 for more information or to schedule an appointment with us! t&c applies.
Seeing the genuine smiles that were exchanged between you and your LO was what we hope to bring to your family. "Play Date with Nestlé" was an overwhelming success thanks to you! From the bottom of our hearts, thank you for joining us on this special day! Want to be a part of our exclusive events and enjoy special promotions? Join Nestlé Baby Club today!
Australia, Peru and Argentina must win tonight (or tomorrow) to avoid an early flight home. Come and join us for the live screening of these World Cup 2018 matches at our bar, The Best Brew Singapore. 8pm - Denmark vs Australia 11pm - France vs Peru 2am (22 Jun) - Argentina vs Croatia #singaporeriver #robertsonquay
Hey football fans, Premier Football will be participating in the Sports Fair at Takashimaya from now till 3rd July. Located at B1, Talking Hall, Takashimaya Dept Store. Great deals to choose from. Hurry down to avoid disappointment. #premierfootballsg #takashimayasg #sportsfair #thecompletefootballexperience @ Takashimaya Shopping Centre
Wouldn't having superpowers be the most awesome experience? WIN sweet Läkerol treats when you: 1. Like Läkerol Singapore' Facebook page 2. Follow us on @Lakerolsingapore Instagram 3. Tell us a superpower you want and why in the comments below 4. Share and tag at least 3 of your family & friends! *You must be a fan of Läkerol Singapore Facebook page to qualify. This contest ends 30 June, 23:59hrs. Winners will be notified to their comments by 6 July 2018. T&Cs apply. Get to sharing!
Satisfy your week's worth of cravings with the ultimate pizza buffet! With UNLIMITED slices of pizza to enjoy, you simply can't miss out on this delicious deal. Reserve now: https://bit.ly/2tqbfqm Buffet is available at selected outlets and dates. Tap on comments for full details.
With SilkAir, joy is in every flight. Find any semblance of joy anywhere in the airport, snap a photo and share it with us to win limited edition SilkAir Goodie Bags. P.S. For your safety, never reveal your boarding pass barcode. How to win: 1. Find joy anywhere in the airport 2. Snap a photo and share it on Facebook with #joyineveryflight 3. The 3 most creative entries stand a chance to win limited edition SilkAir Goodie Bags Contest ends 31 July 2018.
It was all fun and cake smashing for Clarins winner earlier this month! It is a beautiful family get-together for Alice Tan and we are so happy that we're able to make that little dream come true. #itsallaboutyou #clarinsmy
The craziest sale in Singapore is finally here! Don't miss out on the great deals✨ and best blooms we have in our GSS category! Check them all out at: https://www.xpressflower.com/special-occasions/the-great-sale
Heart to heart talks accompanied by the best drinks and view in town. Unwind at #1AltitudeSG over a #SundownAffair with soundscapes by DJ Lindo Martinez every Wednesday to Saturday, from 6pm-9pm.
World Cup Fever hits The Cocoa Trees! Our Mystery World Cup Snacks Box is packed with surprise goodies which has our best-selling products worth up to $50!! For just $18.90, get a sure-win golden ticket as well as your very own M&M's collectible included in the box! Visit our retail stores now: http://www.thecocoatrees.com/contacts/store-locator/city.html. While stocks last.
Lierac Laboratoires present our new range of make-up removers, for double cleaning, for your skin's surface and in depth! The ideal combination to dissolve make-up and eliminate pollution from the skin, as well as removing deep-seated impurities and dead cells. #lieraclaboratoires #Lieracsg #Mylieracpower # Cleanser #skincare #beauty #doublecleansing #HydraO2 #Vernonia #injecthydration
The People's Association
/
The PAssionArts Festival is back‼️ This year, come join us from 30 Jun to 25 Aug at 52 Art Villages island-wide to enjoy fun-filled art activities and programmes for everyone in the family! Here's a sneak peak of what to expect. More details coming up soon!
Learn more about plastic pollution facts, follow Footprints on instagram @footprintswater #boxedwaterisbetter #footprintswater #footprintsSg #ecofriendly #thinkbeforeyoudrink
Our UIC fish & chip has made a comeback, and this time with better partner! Introducing the wasabi mayonnaise as dressing! Definitely a brand new experience! #comebackstronger
Just one more day till we open our doors at Lush Raffles City! Join us live at 2.30 p.m. today for an exclusive shop tour!
The Rooftop by 1919 Waterboathouse
/
"Dig in to their classic bar bites and savour refreshing signature vodka-based cocktails by the evening sky." Thanks Eat Roam Live for featuring The Rooftop in your awesome feature on Singapore's Best Rooftop Bars!
AUDIO HOUSE'S 29th ANNIVERSARY SALE! UP TO 80% OFF! . Our 29th Anniversary Sale is now on! Grab the best deals amongst hundreds of major brands at the LOWEST Market Prices guaranteed from our flagship showroom! . We match all prices in Singapore PLUS, give an EXTRA 29% cashback on each $100 spent! Which means, you'll get up to 29% cheaper than any other prices you can find in the market! . See the full brochure at: www.facebook.com/668035659907255/posts/1931540060223469 . Date: 15th June to 3rd July 2018 Time: 12.30pm to 9pm daily Venue: Audio House showroom @ 72 Bendemeer Road, Luzerne building, Singapore 339941. . Message us for more product information and head down to our anniversary sale. Don't miss this!
The Great Singapore Sale 2018 is here and we are offering up to 40% OFF a wide range of adult bikes from Creme, Linus, Strida & Lekker! Promotion available at our showroom & for online purchase. https://hellobicycle.com.sg/collections/great-singapore-sale So don't miss out on our GSS 2018! T&Cs apply.
Show by :
Newest first
Starting soon
Ending soon