LoopMe Picks
We Think You Might Like These
Furry Friend Fables at The Storytelling Centre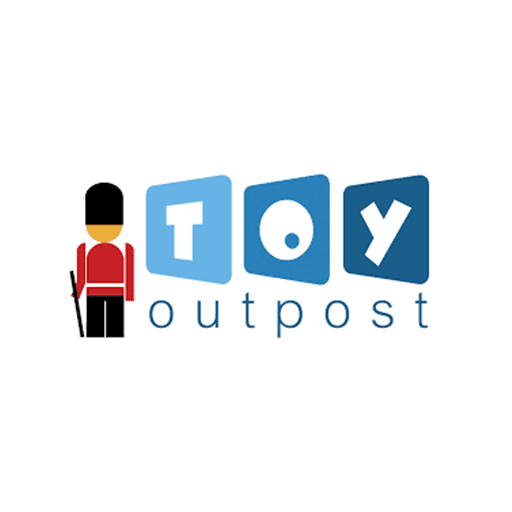 Toy Outpost Food and Gudetama Miniatures Promotion
BeautyFresh Online Clearance Sale
KpopX Fitness Free Trial Classes by YMCA
Featuring our best-kept secret: Incredibly beautiful and soft lash, our Envy Noir lash series. . . Add instant glamour to your eyes! Heat resistant lashes Medical grade adhesive - Hypoallergenic Formaldehyde free adhesive - Say no to toxics! Anti-Bacteria + Cruelty Free lashes High quality synthetic single - fiber polyester lashes . . . . . . . . . . . . . . . . . . . . . . . . . . . . . . . . . . Special promotions: $58 Single Eyelash Extensions (100 strands - Natural look) $68 Russian Volume Extensions (180 strands - Fluffy Light look) $20 Express Gelish Manicure - 1 Colour 30% OFF All Eyeliner & Eyebrow Embroidery (Limited time only!) . . . . . . . . . . . . . . . . . . . . . . . . . . . . . . . . . . Suntec City (Tower 1 & 2 #03-324/325) - 6238 6216 Far East Plaza (#03-131) - 6737 6723 JEM (#04-07/08) - 6734 6216 Plaza Singapura (#02-11) - 6252 6216 Tampines 1 (#04-10/12) - 6753 6216 Whatsapp - 83835395 for all enquiries & advanced appointments
Join us at Rugged Maniac 5K Obstacle Race this year and experience first-hand what all the buzz is about. PLUS, get 10% off your ticket at ruggedmaniac.com with the code ANYTIME18 through Friday, April 27th!
Because family is everything! #Vfamily Find the new #VersaceWatches: vrsace.co/Watches_Women
*contest winner to be drawn on Tuesday, 1 May 2018. (as seen on our Instagram, @sgcontest)
Now Save up to 40% OFF! GET IN HERE NOW! #toysrusclosingsale #toysrus #babiesrus
Why do Strives feel so different? You may find it strange at first, before discovering a whole new level of blissful comfort, but this is completely normal. Discover why they're different and our easy wear-in guide: http://bit.ly/2HMGYZl
Calling all students. Your weekend plans just got better with 20% off in-store and online, until midnight on Sunday. Shop now: http://bitly.com/2EWowup
Have you collected your unicorn from the store yet? (Applicable to winners of the surprise unicorn Plush giveaway) . . @littlemiss.clarisse sooooo adorable!! Thanks for dropping by... wearing our #oobi tangelo sunny dress . . Online store : www.thelittlewardrobe-singapore.com. . Opening hours at One Raffles Place Level 3 : Mon to Fri 11am - 8pm and Sat at 12am to 5pm ! Closes on Sun and PH ! #mylilhayley . . . . . . #sgbaby #bebek #1lovebabys #instasg #bebe #kidsfashionforall #potd #babygirl #perfectbabies #ootd #instamama #kidsbabylove #igkiddies #sgkids #fashionkids_worldwide #trendykiddies #instamamme #igsg #paroladimamma #justbaby #momlife #kids_bebe #cuteangels #fashion_and_babies #mimikids7 #pictureoftheday #sgig #instakids
Ray-Ban's super-sized round shades are soaked in warm colors destined to take your festival season to new heights. Be bigger than the main stage with Ja-Jo. We're currently updating sunglasshut.com with exciting new features. In the meantime come and visit us in store! RB3592 #OnlyAtSunglassHut http://www.sunglasshut.com/us/store-locations
Zlatan's game-winner, Tim Howard & Steve Clark's big saves, and Carlos Vela's wonder goal. Which is this week's Major League Soccer (MLS) best? Vote for the best highlight & be entered to win a trip to #MLSAllStar : https://tag.hr/MLSBest #DontCrackUnderPressure #TAGHeuerIsFootball
Check out the seating chart for #EYESONYOUinHOU! #GOT7 #2018GOT7WORLDTOUR #EyesOnYou #갓세븐
Check out the seating chart for #EYESONYOUinNYC! #GOT7 #2018GOT7WORLDTOUR #EyesOnYou #갓세븐
Check out the seating chart for #EYESONYOUinLA! #GOT7 #2018GOT7WORLDTOUR #EyesOnYou #갓세븐
LUMAS - Photo Art Gallery
/
Into the Blue... We love to inspire you - please pay us a visit! This is our gallery space in Vienna. LUMAS offers selected works by these artists as hand-signed original photographs. These limited editions usually range from 75 to 150 prints. This allows us to offer the artwork at more reasonable prices. Our goal is to make high-quality photo art affordable for everybody! Special thanks to @milapic for this great pic from our works on Instagram! Find a LUMAS gallery near you here: www.lumas.com/galleries Pictures: Brienzersee © Rafael Graf, https://bit.ly/2FSIsmA / Welle V © Daniel Reiter, https://bit.ly/2uMduIc
We have won four accolades at the World Travel Awards Middle East 2018 - Middle East's Leading Airline, Middle East's Leading Airline Brand, Middle East's Leading Business Class Airport Lounge and Middle East's Leading Cabin Crew.
Add flair to your wardrobe with our Accessories Runway event, happening now to Sun 6 May at Takashimaya Square, B2. With discounts up to 70% off for shoes, bags, watches and eyewear from our favourite brands - we've also got exclusive $25 buys for you in celebration of Takashimaya 25th Anniversary that you do not want to miss! See you there! #takashimayasg #taka25summer
Last week for you to switch to energy efficient appliances and get FREE EXTRA 1 Year Product Care at #HarveyNormanSG or recycle and trade up your Mobiles, Tablets, Laptops or PCs to get guaranteed instant savings of up to $1,000! Shop now at https://goo.gl/9a2n3g. Locate a Harvey Norman store near you at http://goo.gl/hTVpDl. As advertised in The Straits Times on Saturday, 21st April 2018. Offers and free gifts in this advertisement are valid until 27th April 2018 or while stocks last. Terms and conditions apply. See in-store for details.
Looking for new Sports & Outdoor gears? MARK THIS DATE! Date: 27 - 29 April 2018 Time: 11am - 8pm (We close at 7pm on the last day) Massive warehouse clearance of up to 80% off on past season collections of running shoes, apparels, accessories, winter & hiking gears, backpacks and more!!!! Brands: The North Face Gregory Under Armour On Asics New Balance Brooks Saucony Zoot Drymax Injinji KT Tape ...and many more... We accept Cash, Nets, MasterCard & Visa By Bus: 5,15, 58, 59, 87 Nearest Bus-stop: Kaki Bukit Ave 1 Nearest MRT Station: Kaki Bukit (DT28, Exit A) Nearest Parking: Kaki Bukit Recreation Centre and Techlink
#TGIF! — Time to kick back, unwind, and soak in the weekend! Follow us on Instagram: @2SixCafe
Do you have an itchy dog? We want to hear from you! Take part in our survey so we can better understand itchy dogs and how it also affects their owners. TAKE PART: http://bit.ly/2Jbi70N We will randomly select a winner to get their choice of a Lintbells product
Show by :
Newest first
Starting soon
Ending soon